On our spiffy trip to London, my dear pals Tucker, Wee One and I met many celebrities...wax ones that is...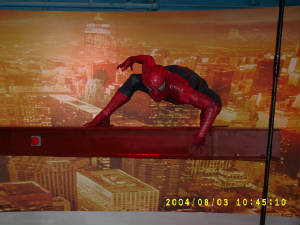 Spidey was too busy saving Manhattan to chat but I saw him checking out Rhiannon. No man can resist the wee charms. Mary Jane won't be happy.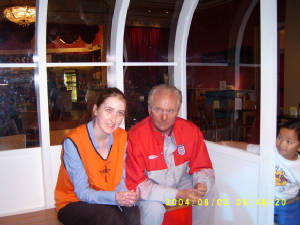 Tucker: So Sven, how do you get all those women?
Sven: Well, first I make them wear orange smocks, then..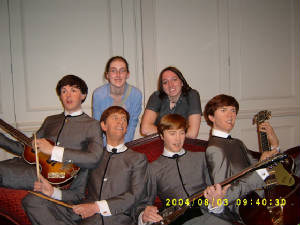 Who farted? Ringo, was it you?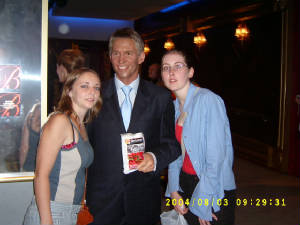 Keep smiling and don't tell anyone about the severed thumb inside the bag of crisps.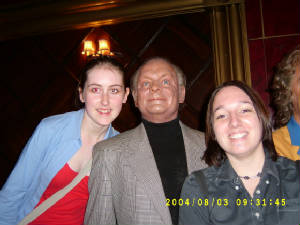 Sparkie! Tucker! You plonkers!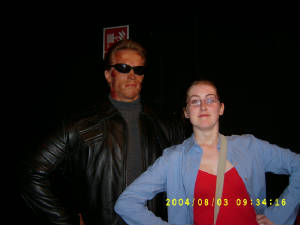 She said she'd be back. We hope its an idle threat.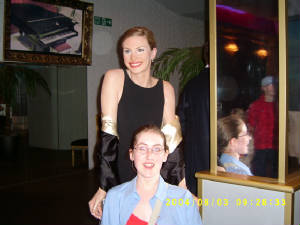 Tucker and her new best friend, Julia Roberts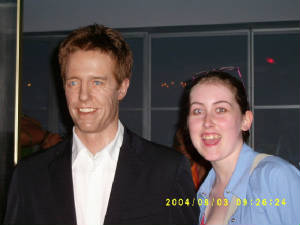 Hugh Grant and Tucker. Both looking unnusually creepy.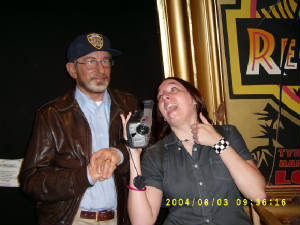 Sparkie meets Speilberg.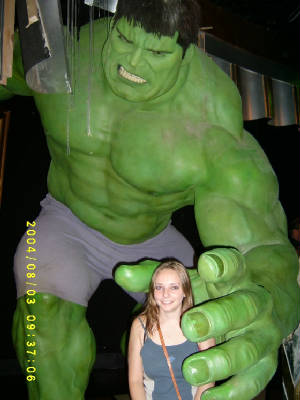 Stay calm and remember, it's more afraid of you than you are of it...